Who doesn't like a burger? Or who doesn't like Hawaiian Sweet Rolls? So I thought, "what if, I use my favorite sweet rolls to make awesome hamburger sliders?" THEN I DID IT. The result was so epic I was forced to share.
To make these heavenly creations you will need:
16 HAWAIIAN SWEET ROLLS! (don't buy any other brand)
4 slices American cheese (or cheddar)
2 lbs ground beef
1 bag of breaded crispy onions
a couple of strips of bacon chopped about 2 in pieces
salt n peppa
your choice of fixins'
(I like mayo on mine)
Yield: 16 mini burgers
This is super simple. First start cooking your bacon because you want that sucker crispy.
Take your ground beef, evenly divide it into 16 equal parts. If you have two 1 pound packages divide each package into eight equal parts. Then to make pretty uniform mini-patties, stuff them in cupcake pans and flip them upside down to take the patties out of the pan.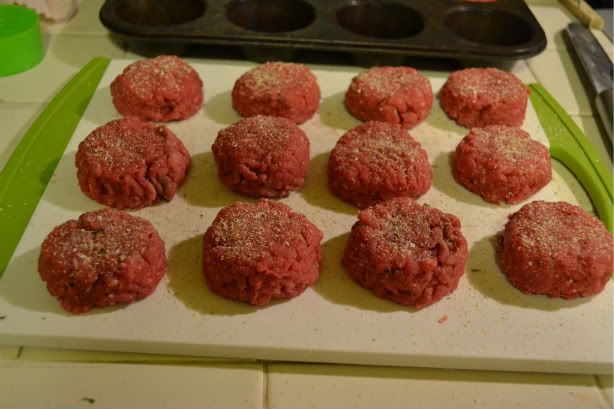 Next sprinkle salt and pepper on both sides of each patty. I used garlic salt because garlic rocks.
You can cook these in a pan or grill em or even in the oven if you want.
I've done all three and I like using this griddle the best.
Oil It lightly before putting your burgers on there and keep the flame low.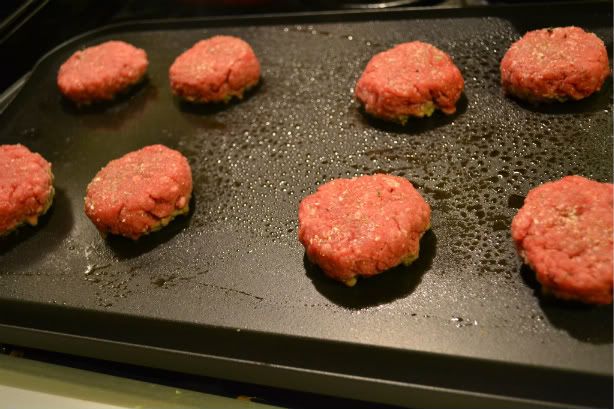 Check on that bacon.
So now that you have your potatoes sliced and ready...
Pour a ridiculous amount of oil in a pot and attempt a dangerous deep frying maneuver. Make sure that sucker is bubbling.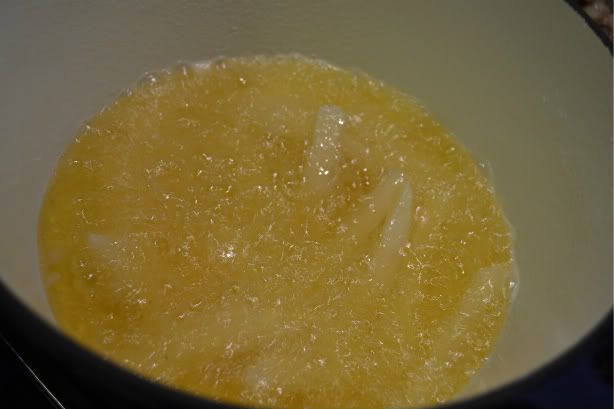 Make sure they are decently browned. This needs a more time.

Unfortunately I was too excited about getting these suckers in my belly that I forgot to take more pictures of the procedure here.
In a nut shell once you have all components ready, you assemble you burgers and you lock your doors so that your mooching friends can't have any of these delicious heavenly bites.

I really hope you are less confused now than at the beginning of this post! ;)