One day browsing at World Market something pretty caught my eye. A stunning place mat that was calling my name. I didn't know what I would use it for but I knew I had to get it. Two passes through my sewing machine later a tutorial was born...
Start with your choice of place mat...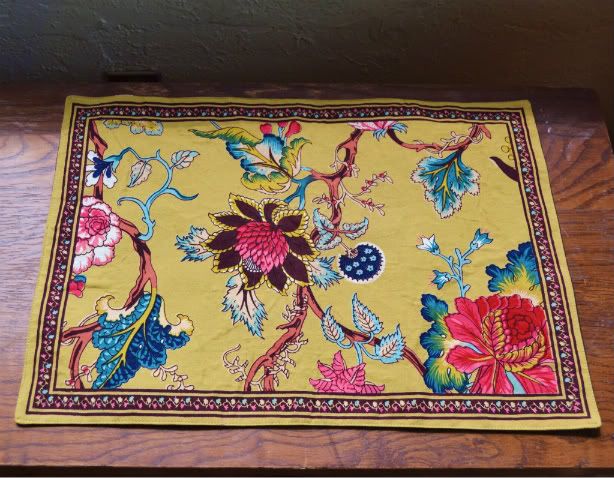 Then fold about 1/3 of the mat and pin to secure...
Zigzag along the pinned edge...
Should look like this...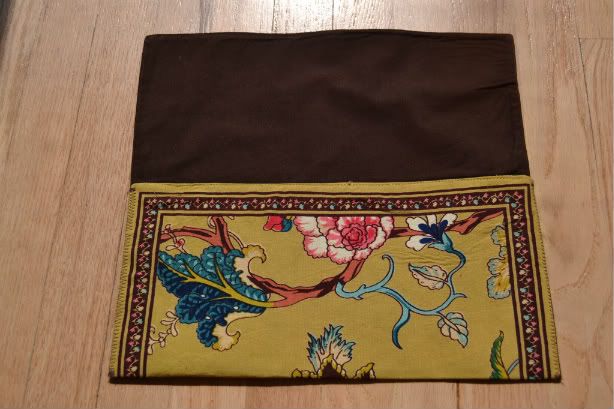 Put your flat iron ...
Finally, admire what you did in a matter of minutes.
Now YOU give a try!