Yummy pasta alert!
The first time I tried this was at my brother's house and I thought it was SO good. I asked him where he got the recipe and he said he got it from one of his coworkers who are mostly Italians. He gave me the gist of how you make it then I made it for myself. Because this takes some time to make, I tend to make a large pot. I will use half right away and then freeze the other half for future use. It is up to you if you want to double the recipe or not. I suggest you do because this stuff goes fast! I made it for a friend's birthday dinner and got rave reviews and now I pass it on to you! :)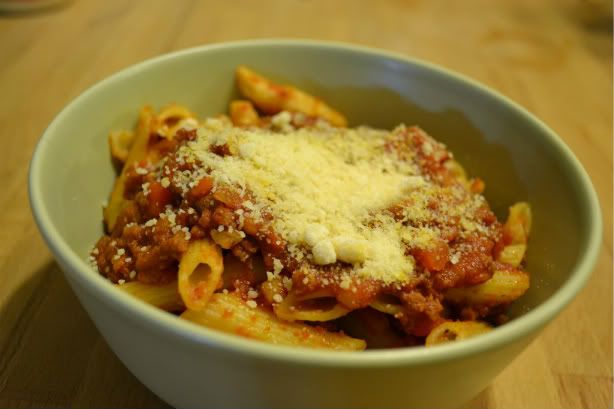 To make Cindy's Bolognese you will need:
3 strips of bacon thinly sliced
2 large carrots, peeled and minced
2 celery stalks minced
1/2 large onion minced
1 pound LEAN ground beef (no more than 10% fat)
1/2 can tomato paste
1-18oz can stewed tomatoes
garlic salt, pepper, sugar to taste (you will use a lot of them)
1 pound penne rigate (or your choice of pasta)
Water to boil the pasta with
The first thing you are going to do is cook your bacon to render some of it's fat. You need this fat to cook your veggies, and to make it taste awesome. You see those brown bits = FLAVOR!
Add your minced carrots, celery, and onions. Stir, and cook until the carrots are soft.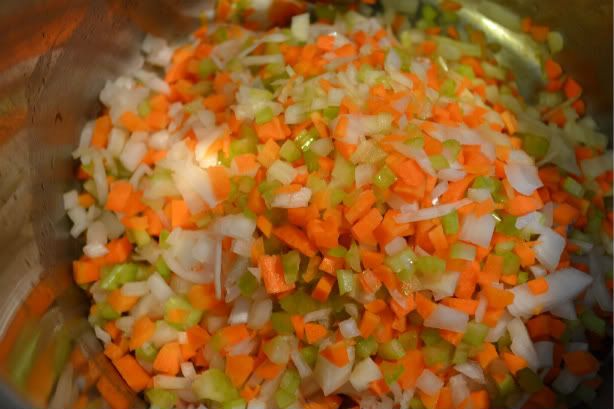 While your veggies are going open your can of tomatoes and pulse them in a blender to break them up. Don't blend too long because you want texture in your sauce.
After a few min your veggies will be ready. Do not under cook the carrots. If you do they will be hard and noticeable in your sauce. Make sure they are thoroughly cooked :)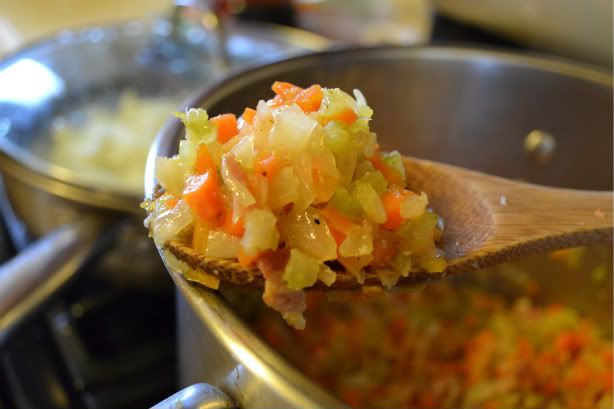 Next add your ground beef and use your spoon to break it up.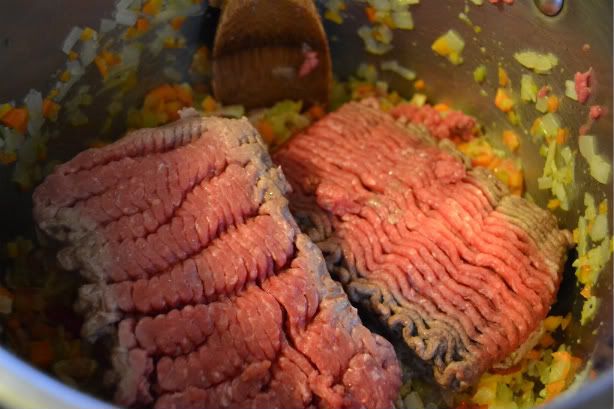 Cook it until brown and juices from the meat have evaporated. See this? Not ready.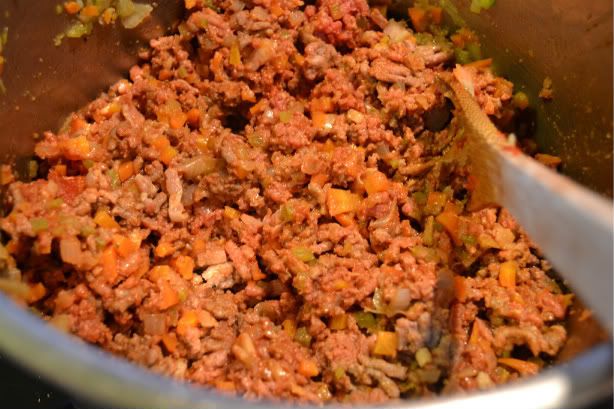 Then add your can tomato, and tomato paste.
Now would be a good time to cook your pasta...just sayin'
Simmer until some of the moisture has evaporated and the sauce has thickened.
Remember to season as you go...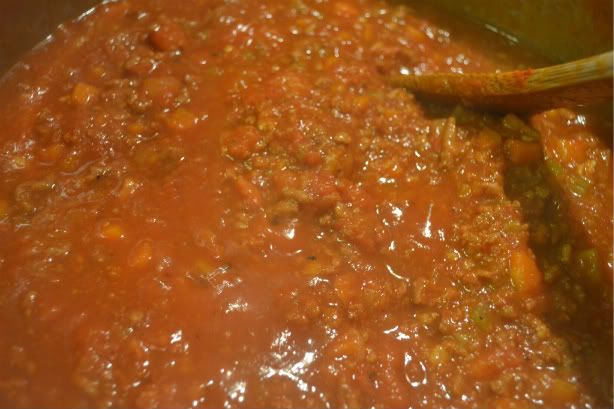 Serve over pasta and top with some cheese!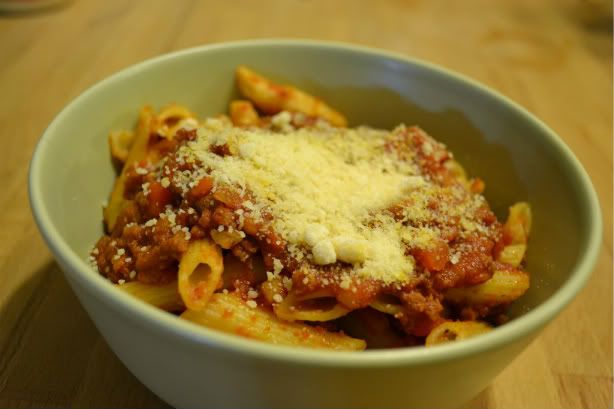 Let me know how it worked out !