So yet again I find my self staring at the mountains of fabric I've been hoarding for the past few years and I felt moved to try something I had seen on one of my fav websites (craftster.org). Check it out when you have the time! Anyhow this one took a bit longer than I thought due to all the small pieces that had to be cut out for this project. Also there is a great amount of detail in the center so that took even longer. After many hours of toiling this was the result...
heres one with better light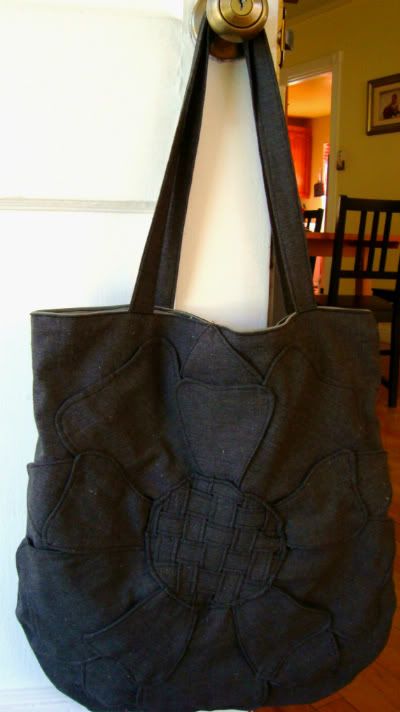 and a view of all the pockets in the inside!!!